Unilumin's 110-inch glass-free 3D LED super TV (UTV-3D) and 1.6mm Ultra HD seamless LED displays (UTV 1.6) debut in Europe at ISE 2014, which makes the 11-F68 one of the busiest stand at the show.
Ranging from 1.2mm, 1.4mm, 1.6mm, 1.9mm to 2.5mm pitch, the cutting edge UTV series UHD LED video wall features most impact image with 16 bit grey scale, 3200Hz refresh rate, 5000:1 contrast ratio and excellent color rendering. Besides, the screen will save your room for installation significantly as it is only 9cm in depth. In addition, the screen takes no fan thanks to the positive heat dissipation design, which makes it noiseless to the environment.
Comparing to DLP or LCD displays, UTV series UHD LED video wall is definitely seamless and bezel-free, so it can display a mix of data and video without the distraction of seams or bezels. Plus, it can be curved to provide users with better viewing experience.
Leveraging Unilumin's state of the art LED technology and its ultra-reliable "Storm Test" quality test system, UTV series UHD LED video wall is 7/24 reliable, with low maintenance, low consumption and long life span.
UTV series UHD LED video wall can be widely applied to control room, meeting room, command center, retail branding and TV studios, etc.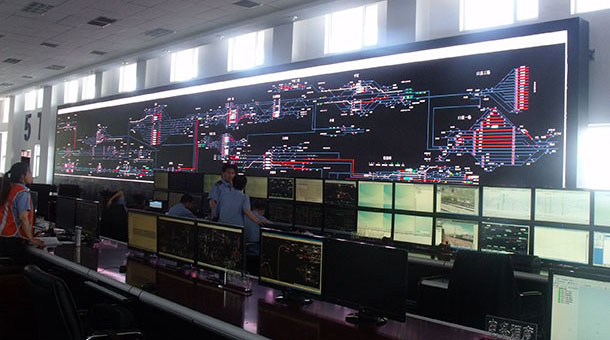 About Unilumin
Unilumin (SZSE: 300232) is the most reliable and innovative LED manufacturer based in China, with subsidiary in USA and office in Holland, Hong Kong, etc. Unilumin owns a national LED laboratory and has been awarded with 162 patents in LED display design, utility and so on. Unilumin adhere to channel marketing strategy and value partners to be the key for long term success. Welcome to join in "UNI" partner program.