The IBC2019 covers fifteen halls across the RAI and hosts over 1,700 exhibitors spanning the media, entertainment and technology industry, from Sept 13th to 17th. Showing the theme of "Creative LED Display Made Easy - Professional LED Broadcast Solution" by Mini - LED, Unano, UpanelⅡ, and UpanelS, Unilumin booth has become a well - known topic at IBC 2019. Let's take a look at it.
Mini - LED: The touch screen of the broadcast studio
As a self - driving LED touch screen for interactive weather presentation at IBC booth, Mini - LED touch screen is one of the hot topics. In 2019, Unilumin has realized the mass production of 4K 162 - inch Mini LED products, and successfully developed UHD Mini - LED display named Amber0.9 and Sapphire1.5. Both products use the current industry - leading IMD 4 - in - 1 packaging technology. Compared with the conventional LED display, Mini - LED can realize the pixel pitch from P0.9mm to P0.5mm. By applying high barrier film material and integrated package design, the level of its dustproof and waterproof achieves IP54, and good performance of anti - collision reduces the limit of environment.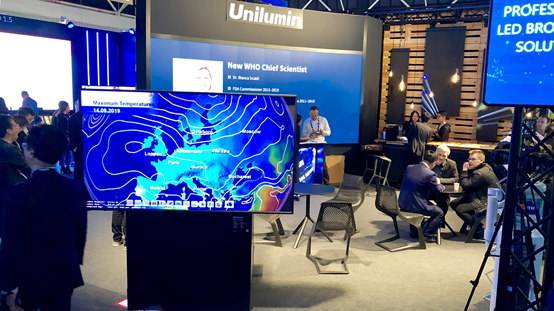 Unano Series: "Red Dot Award 2019: best of the best"
With the development of the times and technology, there're higher and higher clarity requirements on pictures & video for broadcast studio, which makes the visual requirement of the broadcast into a new stage of development, contributing to creative HD LED display become the new "darling" of broadcast studio.
Shape as irregularly arranged screen with hanging installation, Unano helps highlight the variety show in the broadcast studio with its outstanding display effect. Its creative shape can attract the audience's eye, increasing the audience rating of the show. Launched by Unilumin, the Unano series won Red Dot Award 2019: best of the best, the only product in the LED display industry to receive this honor in 2019. Unano has high - precision adjustable lock design and "X" design elements, contributing to improved product resolution, display contrast, protection, and visual experience, which opens a fine pitch era of broadcast rental LED display market to by the ultimate innovation and design.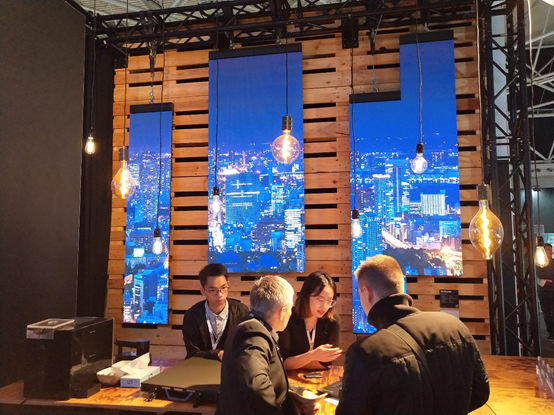 UpanelⅡ: Arc creative HD screen
​In high - profile and strong - focusing broadcast studios, there are high requirements for LED screens, which can directly affect the effect of the show. With operational reliability, functional usability, advanced technology, and system flexibility, UpanelⅡ can make a professional LED solution, and is the beautiful scenery of the broadcast studio with its creative arc shape.
Featured with unique high - gray under low - brightness technology, UpanelII shows a delicate and realistic picture. By nanosecond response, it ensures that viewers can see clear and smooth images, and shows perfect dynamic performance at broadcast studio. What's more, it can support high - definition camera shooting without moiré effect. All of this meets the high visual requirements of the broadcasting field.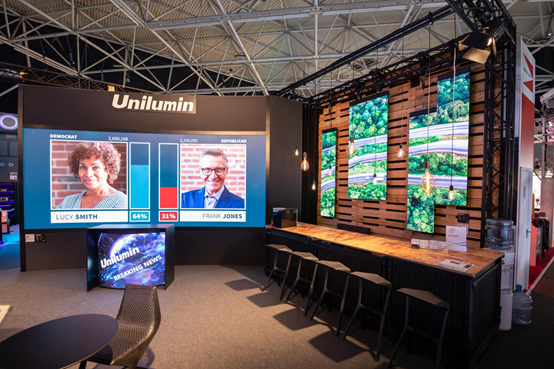 ​UpanelS: Shortlisted for the AVAwards Display Product of the Year
At Unilumin booth, shaped as an irregular creative HD screen, UpanelS creates dynamic LED - Solutions for broadcast studio with HDR10 - Optima & HLG technology that greatly enhances image quality and color calibration performance. It is the product that suitable for indoor applications such as conference rooms, control rooms, newsrooms and TV broadcasting stations. Excellent cases such as Sky News Arabia, MAF Immersive Room,and Dimensional Fund Advisors Meeting Room in London can tell you why UpanelS is so perfect.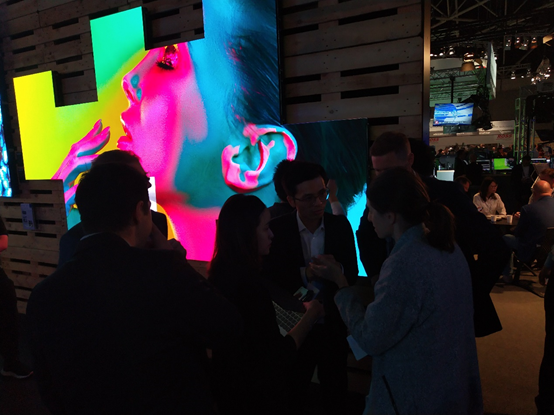 At IBC Show, with the theme of "Creative LED Display Made Easy - Professional LED Broadcast Solution", Unilumin creates a striking high - tech broadcast studio, which demonstrates various professional broadcast solutions with creative high - definition LED displays, bringing visitors a close experience of being in broadcast scenarios and also making them fully enjoy an audio - visual feast of HD pictures and wonderful videos. Worthy to mention, Unilumin's booth was honored to be shortlisted for Exhibition Stand Design Award on the very 1st day of IBC2019 because of its coordinated booth design with creative Pro - LED screens, showing visitors more possibilities for the future broadcast display applications.
​