Choosing the right LED display for the indoor applications such as conference rooms, control rooms, newsrooms, television broadcasting stations is a very tricky business. One does not have to only take the close viewing distancing in consideration but also have to find a display with high refresh rate and appropriate video frame rate.
Unilumin's UPanel is exactly the kind of product that you have been looking for and it's not only what we say but it's what our clients are saying about it too.
AVIVA, London
Aviva Insurance's headquarters' in London was in need of a sophisticated display system. Something more than dull projectors and LCD screens to add life to their office. They also wanted the screen to be curved that is where the project gets tricky but it was not a problem for Unilumin's UPanel. A 63 Square meter of 1.5mm screen was installed this year itself.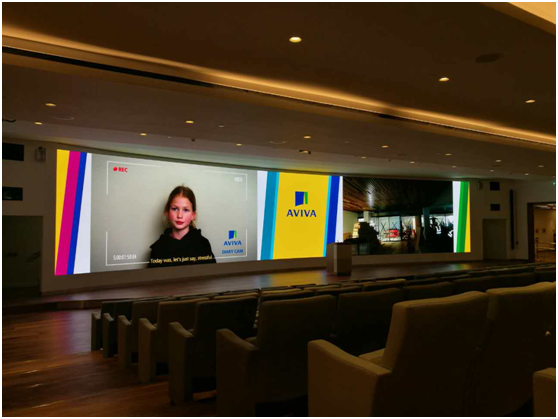 And the client could not be happier. As you can see all were in awe of their new display system.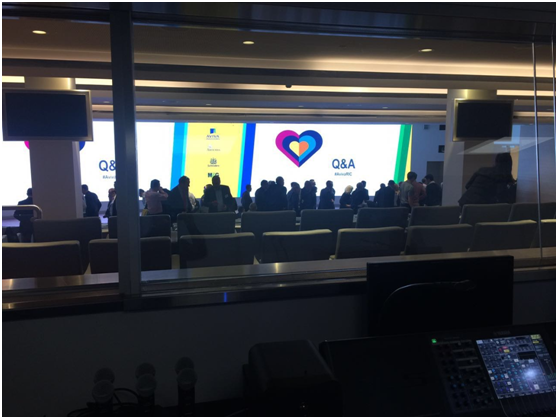 Sky Television Station, Milan, Italy
As we have said time over time again, choosing the right product for the broadcasting station is no easy task but with Unilumin's UPanel all round personality, one doesn't need to look elsewhere. That's why when Italy's major sports broadcasting station needed a display, they choose UPanel.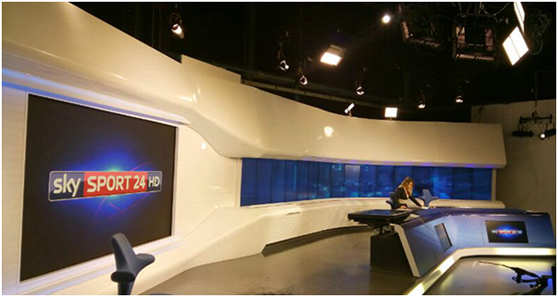 A 5.23 square meter display of 1.9mm was installed at their television broadcasting station in Milan, Italy in 2015.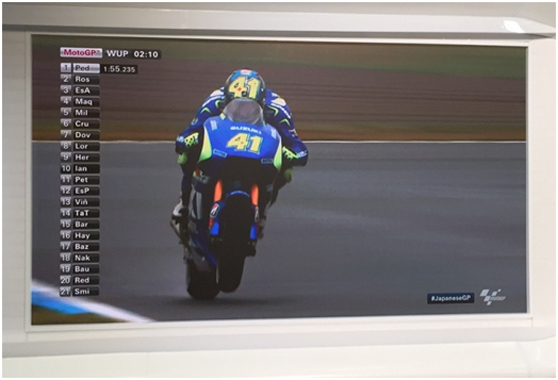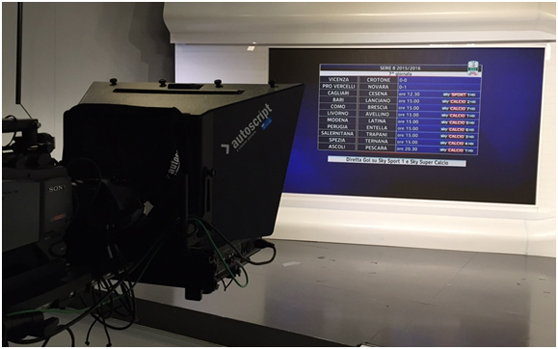 Samsung Headquarters', Korea
After proving its metal at a broadcasting station and at a corporate office, we would like to share yet another case of a prestigious firm. Samsung, the industry leader in the display technology itself, chose Unilumin's UPanel when in need of a new display system for their office in Korea.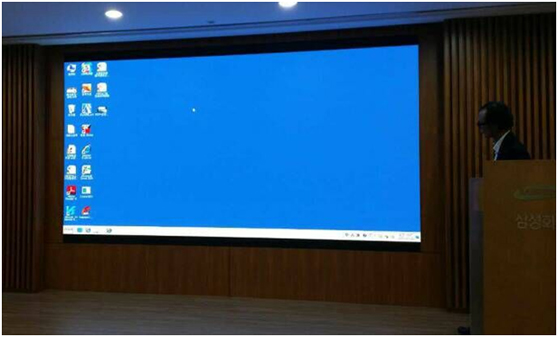 We believe the choice of the industry leaders will certainly clear any doubts that our prospective client's might have about the performance and credibility of Unilumin's UPanel and we shall hope to hear from you soon.
You can write to us salesunilumin.com or call us +86-(0)755-29918999. Our sales engineers will be more than happy to hear from you.