This is not Bangkok or Taipei, but the largest CBD in Zhejiang, which is the southern business district known as "Manhattan of Ningbo".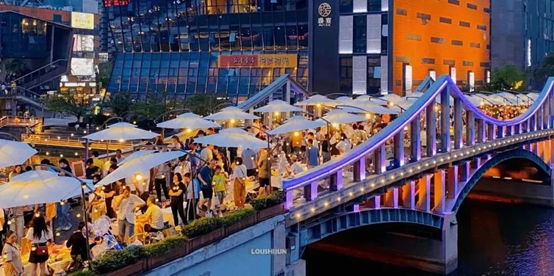 After the achievement of projects of Mount Wuyi Square in Fujian and Night Tour on the Oujiang River in Wenzhou, Unilumin Joyway, one of the core enterprises of Unilumin, in charge of cultural and creative business, worked together with Beijing Landsky Technology Group once again, to complete an LED moonlight economic complex covering an area of more than 1,400 square meters for southern business building and the Silver Walk. It has become a new cyber-popular scenic spot in Ningbo, attracting tourists from other regions to visit and to light up the "night" life in Ningbo!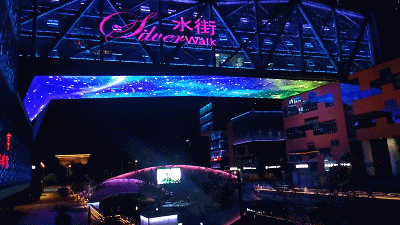 Located in the south of the administrative center of Yinzhou District, the Southern Ningbo Business District is a demonstrated zone for modern service industry gathered in Zhejiang Province, a city-level modern service industry base and a superior headquarter base in Ningbo. We are striving to develop it into one of the most dynamic high-ended business and economic clusters in Zhejiang and even in the Yangtze River Delta.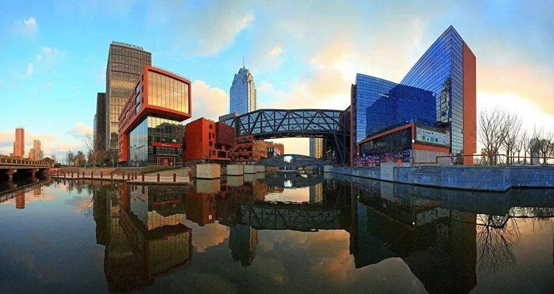 Recently, high-brightness and high-color-saturation LED screen of Unilumin has been equipped to the facade in the southern business district of Yinzhou District. The dynamic messages for different time periods and scenes are shown on the screen, which invigorate the district and give a sense of urban fashion.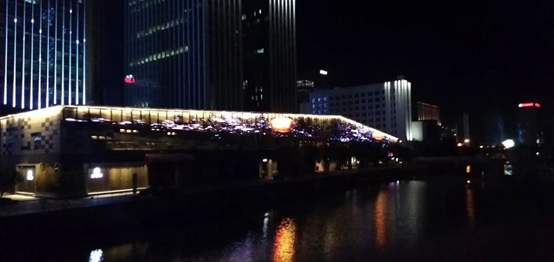 Across the southern business district, the Silver Walk is located in a modern space with winding natural waterways. Together with the ground-floor shops of eight commercial buildings as its core and a multi-functional commercial area around, it becomes a unique high-quality commercial pedestrian street as an attraction for domestic and foreign tourists.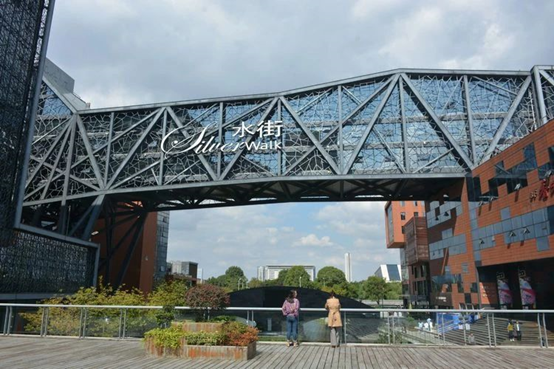 Unilumin customized an LED sky screen for the Silver Walk. With the innovative design and the integrated presentation for the scene of commercial pedestrian street, a space of immersive experience is created, making the Silver Walk a "cyber-popular scenic spot" with great social attention.
The innovative screen brings a sense of fashion and coolness to the southern business district and the busy Silver Walk, with the feeling of walking inside international night markets such as Ningxia Market in Taipei and Ratchada Market in Bangkok. Tourists from all over the world can enjoy the enthusiasm and culture of Ningbo through this "door".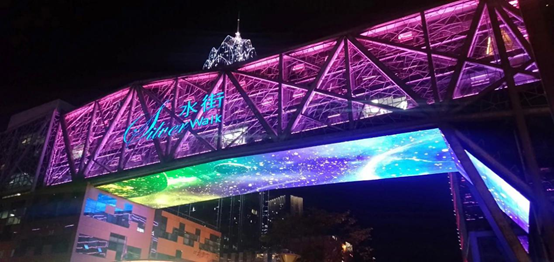 The successful delivery of the project Moonlight Economic Complex in the southern business district of Yinzhou, Ningbo, is a perfect achievement of Unilumin's integrated innovative AV solution. Its great strength in R&D and tight craftsmanship provide a strong support for product performance, and its unique concepts of visual design and innovation promote the development of architectural multimedia greatly.