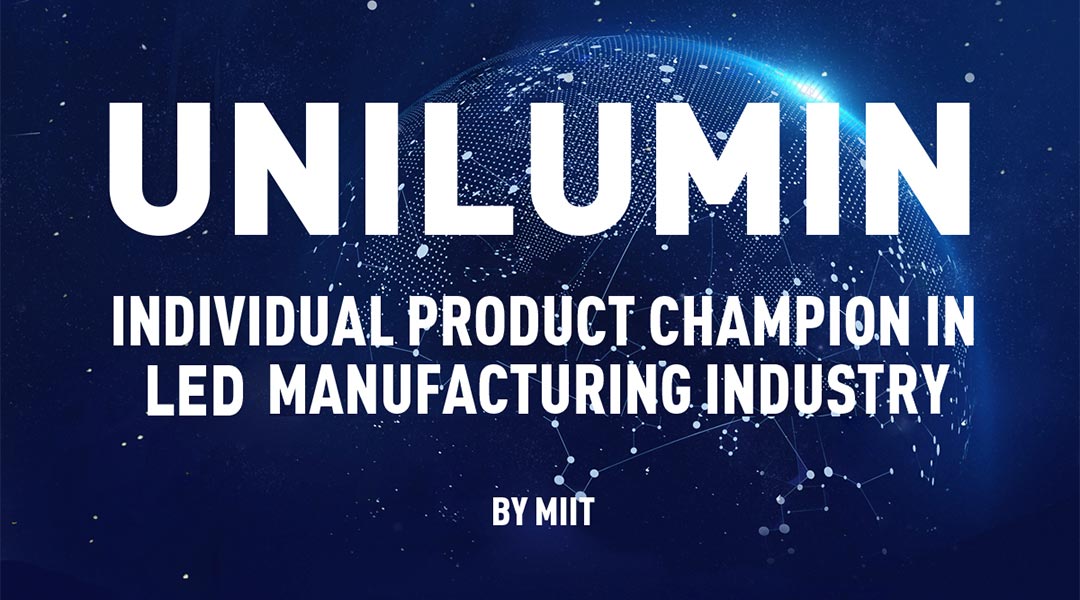 Good news comes to Unilumin for being granted the title of "Individual Product Champion" in the LED manufacturing industry by MIIT (Ministry of Industry and Information Technology of the People's Republic of China). More to the point, Unilumin is the first, and to date, only one company among the LED industry in China to win the honor.
In order to overcome hurdles in key areas of the manufacturing industry and push it to the high-end of global value chain, recently MIIT has released the report about Individual Product Champion & Individual Manufacturer Champion III in 2018. Unilumin is honored for being listed as "Individual Product Champion".
Unilumin Group Co., Ltd. (stock code 300232), a world-class LED display solution provider, aims to provide the high-quality visualization product for LED display, LED professional lighting and urban landscape lighting to customers around the world. By far, Unilumin has set up nearly 1,000 service outlets covering more than 160 countries and regions globally.
So far, Unilumin has obtained more than 630 patents and its flagship LED products have won many international awards, such as Patent Excellence Award in China, German IF Gold Award, German Red Dot Award, Japan G-mark Award, Most Influential Gold Award in Asia, International Design Excellence Award — Finalist and so on. All above make the Chinese intelligent manufacturer Unilumin more attractive on the world stage. For more information, please follow Unilumin Group on Facebook, LinkedIn, and Twitter.
All rights reserved. If reproduced please indicate the source.
​

​